The Richest Blog In The World With The Great Income - Said Blogging has been so ingrained in our daily lives. It's been so many people who become successful on the blog. Whereas formerly, nobody who believes that being a blogger is the right choice to seek success and wealth.
If only Open Diary (1998) does not start, then followed LiveJournal (1999) followed Pitas.com and Blogger.com, perhaps until now, we will not find people who become richest blogger from just running a blog.
The word blog itself was originally created by accident of 1997 by an editor named John Bargerm Robot Wisdom. He coined the word "web-log" which was followed by Peter Merholz by writing We Blog on its website.
Until finally born man named Evan Williams at Pyra Labs which began using the word "blog" as a singular verb and a noun, before finally coined the term "blogging" in connection with Pyra Labs Blogger product. This is a term that continues to grow today.
Both John Bargerm to Evan Williams probably would not think, what they create has also been able to create many new millionaires to billionaires in the world. And in 2014, the world has recorded 10 people who run the blog became very wealthy.
Would describe it all is a pure blogger (author), where the income comes from advertising alone program. Although there are also coming from the affiliate program, but the amount is not much. Pat Flynn is different from that produced 1 million dollars during the year 2014, where income more than affiliate programs or even sell the ebook. Likewise with Matthew Woodward that produces 350 million during the month.
4. TimothySkyes.com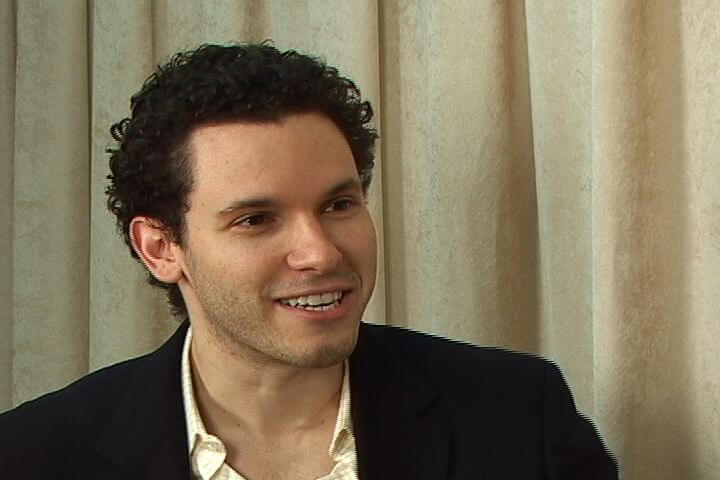 If you want to learn how to make money from blogs, then there is no harm in reading the blog belonging to Timothy Sykes. He set up a blog on behalf of himself TimothySykes.com which contains inspirational articles about investing, finance, stocks and the like.
Sykes is a very intelligent young man in playing the stock. He is an expert, and make about two million dollars a month from playing the stock. Blog that he managed it was just a side job for himself. He is essentially a stock trader Penny.
Because it has been successfully playing the stock, and therefore he took the initiative to pour tips and inspiration to the whole world through the articles on the blog. Sykes story has inspired many people and then follow it. No one, if his blog is so popular.
Any income derived from the article and ebook he wrote. Within a month, the average he profited from his personal blog for $ 150,000 - $ 180,000 or approaching 2 billion.
3. PerezHilton.com

Mario Lavandeira or Perez Hilton is excited to see the market. She has been a blogger impetus to the launch site or blog in 2005 with the naming Perez Hilton.
He originally was a journalist, so he is very clever and deft mix into something valuable information. Perez Hilton blog specializing in celebrity news, scandal and the like. So do not be surprised if a visit to this blog will be a lot of bombastic celebrity news world.
But the gossip site was never under fire from one of the artist Miley Cyrus. Reportedly, the 17-year-old actress middle of a fight with the owner of the gossip site Perezhilton.com. According to sources, the fight could happen Perezhilton.com Because Cyrus photo display without wearing underwear.
According to sources, the site is known as one of the gossip site that specifically providing news about celebrity gossip and news written sentences Scandals pitched spicy jokes.
Which makes this time Cyrus is furious behavior Perezhilton.com site that had displayed a photo of herself without wearing underwear or rather not wear panties. Which is worse, the picture display without using a sensor.
He became one of 10 bloggers richest in the world, because it has a high income. The average income of blog Perez Hilton reached $ 200,000 - $ 400,000, or approximately Rp. 2 Rp. 5 billion in a month.
How not, any news publication has always been a hot topic in the virtual world. Mario Lavandeira is astute to see that so many people are looking for information about celebrity and she has a capital direction.
2. Mashable.com
Pete Cashmore become a blogger with the second largest income in the world of blogMashable. He has created Mashable, a blog that covers anything from the world of technology and business to social media, entertainment and lifestyle.
Mashable is the largest independent website and has been widely awarded. This blog is also the most influential and widely read. Where the most popular article of this blog includes digital products, social media and technology resources and news about technology.
Cashmore blogs are created out of the bedroom in a region in Scotland when he was only 19 years, has brought himself into wealthy blogger. He also has been named as the richest blogger in the world, with the average monthly income of $ 560,000 - $ 600,000 or Rp. 7 to Rp. 8 billion.
1. TechCrunch.com
For lovers of technology, is familiar with the blog this one. It Is TechCrunch. The Founder, Michael Arrington is very astute in seeing the development of technology. He also made under one roof called TechCrunch.
Arrington has been renowned as the "prophet of Silicon Valley." He has been the most influential figures in the field of technology. Update news blog so often that technology lovers around the world spoiled by the news coming from minute to minute.
So, not one that includes TechCrunch Arrington came out first, as the blog with the highest income reaches $ 500,000 - $ 800,000 or Rp. 6 USD. 9 billion per month. Although this blog revenue derived only from the main salary per click Google AdSense ads it's very amazing.
From 10 fantastic bloggers who have income above the average WordPress platform use, but for those who use WordPress apart like Blogspot, do not worry. Because there are many people who have felt the income from a blog with Blogspot platform.
10 people at the top do not achieve success in a short time. They average have made a blog for a long time. Care, updating and growing. That's because they realize that, the blog is a long-term investment, so it is not a short way to get rich.
And please follow Anas Blogging Tips to continuously determine Guide, Tricks, and Other Complete Tips About Blogging and look forward to his next article yes.
Thank you my friend had read the article "The 5 Richest Blog In The World With The Great Income". You are not permitted to copy (copy-paste) any and overall content of Anas Blogging Tips